How are we different from the competition?

Most rug repair is done well, but Heritage does it better. Why? Because we practice the standards demanded by museums and top collectors. We don't use glue on our rugs. Glue is not awful, but it is not the proper way to fix or restore rugs. Our repairs are done organically. We do not use the automated machines that many other companies use. If you have a really fine and valuable rug, you should not send it to a company who is going to use glue.
How else is Heritage different? Heritage is not an assembly line, like some competitors. If you are set up as an assembly line to clean rugs, you can offer a good price. On the other hand, Heritage is a small, specialized studio. In our studio, each rug is individually studied and the best methods are determined to be used for repair and restoration.
When we come to your home, we don't send a driver. The person who visits your home is the principal of our firm. He has many years of experience in rug restoration. He can expertly answer your questions on the spot. You don't have to send your rugs, and wait for a phone call back.
We are not at liberty to share the names of all of our important clients, but we can tell you that many of the top collectors and dealers in fine rugs use our services. If you ask some of the top dealers of oriental rugs who they use for restoration and repair, they will tell you they use Heritage.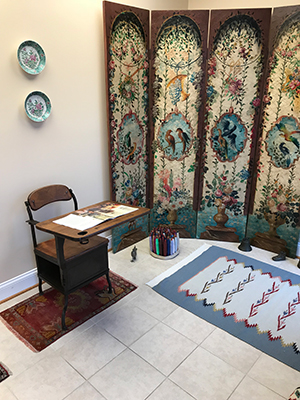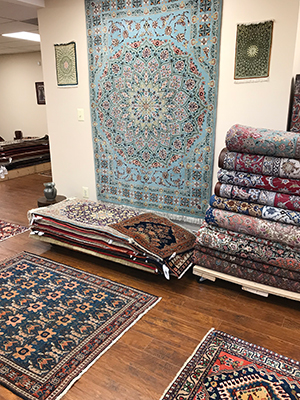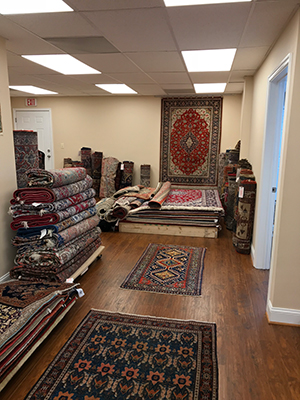 Ask the area's top rug dealers who they use for rug restoration…

You are welcome to come and visit our studio. We would love to show you how we do it differently, how we adhere to the very best standards which are accepted by museum curators and the highest echelon collectors.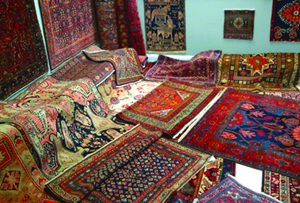 Consider Heritage Oriental Rugs for:
We know how to treat Silk and Wool Rugs differently
We clean rugs one at a time; we are not an assembly line
Expert Stain Removal from rugs Bethesda Md
Proper Water Damage rug repair Chevy Chase Md
Moth Damage rug Restoration Bethesda Md
Color Run rug Restoration Chevy Chase Md
Replacement Padding available
Rug Fringe, Rug Binding, Rug Overcasting
Persian Rug Reweaving
Oriental Rug Appraisals
Our studio is located in the Montgomery Airpark in Gaithersburg, Maryland. We also have a fine selection of authentic, period rugs available for purchase.
We accept VISA and MasterCard.